-with Cybil Unrest
Cybil Unrest is here to help and coach you! Message her Today!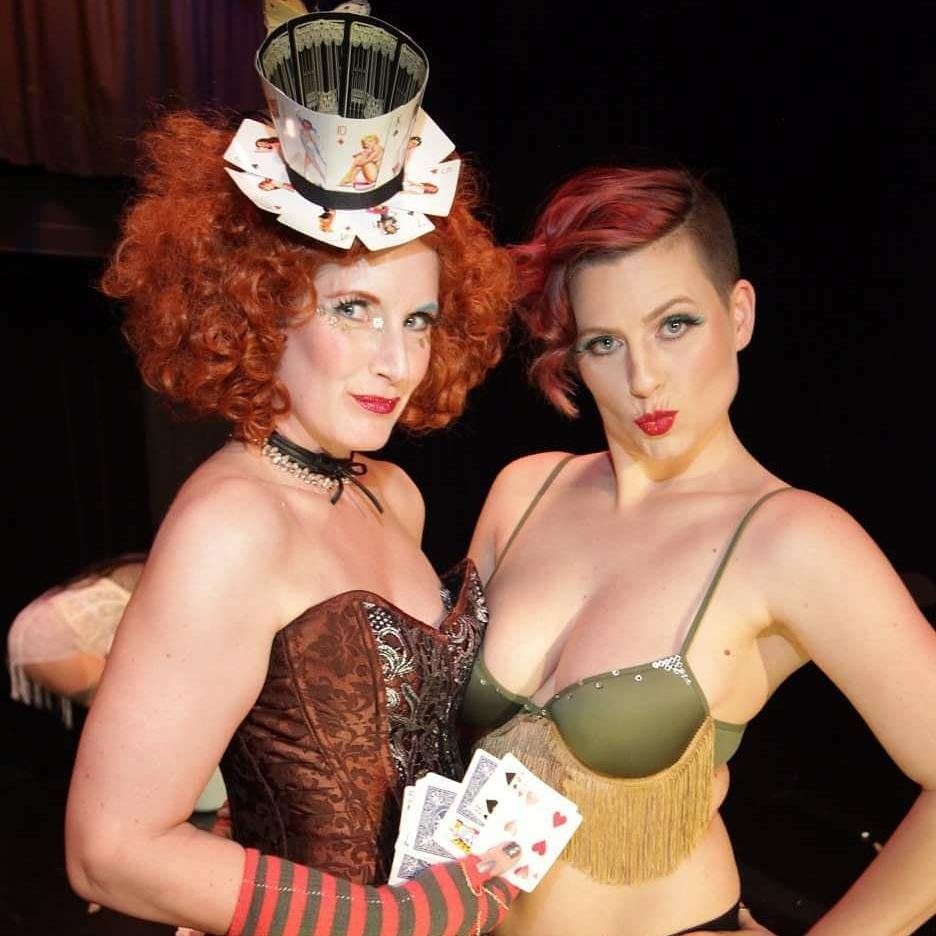 Currently producing a monthly burlesque show, Nevada City Cabaret, Cybil Unrest is the producer and headmistress of Nevada City's Truth or Dare Productions and has been gracing stages with her unique style of burlesque since 2011, and started Cybil Unrest's School of Undress in 2016.
Winner of the Nudie Nubies Ultimate Reveal Crown 2018 and best of show in the 2017 Nugget Fringe Festival for producing Let's Misbehave: A Burlesque Experience. Miss Unrest has enjoyed the absolute pleasure of guest performing with Nevada County's The Vixen Dames, Naughty Bawdy Revue, and the Bow-tie Beauties. As well as Sacramento's Darling Clementines, Tahoe's Beautiful Anarchy, Oakland's Tight & Nerdy, and Truckee's Redlight Revue. Cybil has also graced the stage for San Francisco's world famous Hubba Hubba Review, Fishnet Follies, Nudie Nubies, and Bootie at DNA Lounge.
Cybil has coached dozens of students and helped many choreograph, train, breakthrough, progress, and compete their burlesque routines. Whether a beginner or seasoned performer Cybil is a fantastic coach and a muse to bran-spanking new acts or existing routines!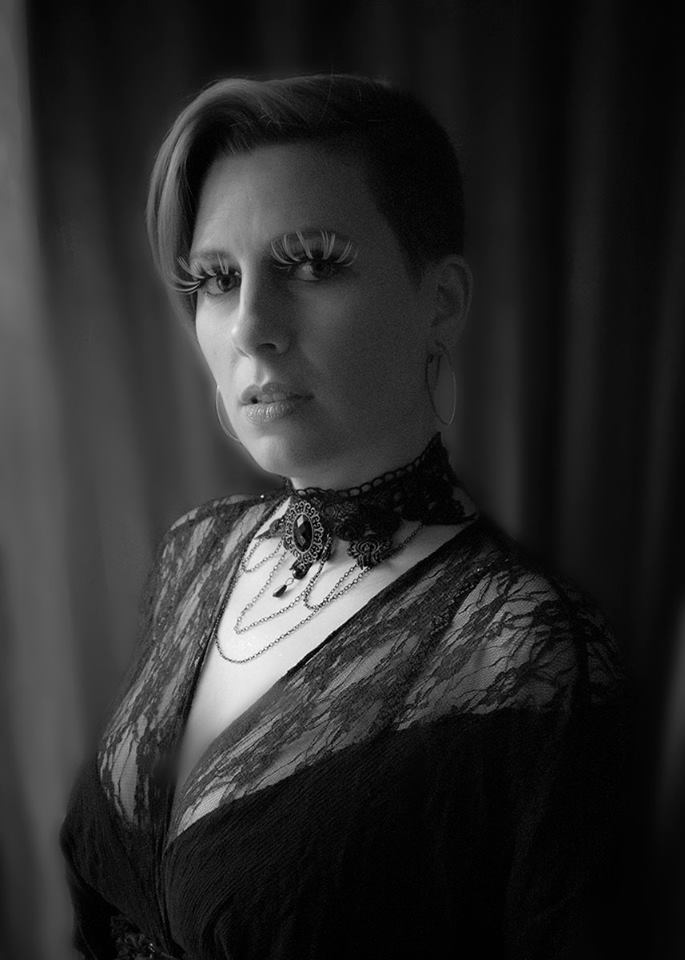 Cybil Unrest is a burlesque artist whose playful peep-show routines are one hell of a jaw dropping delight! Combining a sassy essence of etiquette, a dash of debauchery and a heaping spoonful of raw expert-tease. Miss Unrest is known for putting an outrageous twist on her burlesque acts and starting a revolution in your pants! She is a born performer and her acts include everything from over-the-top funny to downright sexy. This sensuous vixen is a delicious slice of her very own type of an anarchy that reels you in and spits you out again.

Miss Unrest empowers the absolute beginner with confidence by building burlesque skills, physical strength, and performance know-how, while unleashing your inner vixen-tiger. For those of you who are already dabbling in the art of Burlesque she incorporate your knowledge of high kicks, shakes-n-shimmy's, twerks that bump-n-grind, and everything in between. With Cybil's expert-tease she will help you continue your burlesque journey and create top notch acts!
Whether it's for stage, to build confidence, personal use, to compete in festivals, open for shows or bands, or even run away with the circus, Cybil is here to serve you in all your burlesque needs.
Whether you're a lady or a gentleman you'll have a blast, work out your entire body from tassels to toes, and learn all the tricks and tools you'll need to create your very own burlesque acts!
———————————————
What:
One-on-One Private Coaching and Critiquing
Where:
Lost Dance Project Studio or over Zoom
Location in lovely Nevada City & Grass Valley, CA.
When:
Monday-Sunday
(Fit's into your schedule)

Use the Sign-up button to have Cybil contact YOU!
or Email Cybil at: truthordaredance@gmail.com to schedule a date today.
Gratitude: $100 a session

Thank you!